Sociokinas grįžta! Su "What We Do in the Shadows"
Sociokinas grįžta! Vėl susitiksime Filosofijos fakultete vakarais prie ekrano ir diskutuosime apie kiną iš socialinių mokslų perspektyvos. Renginys atviras, tad kviečiam prisijungti visus susidomėjusius.
—
Ką žmonės patiria per savo gyvenimą ir kuo šios patirtys panašios ar skiriasi tarp individų? Kaip dažnai svarstomi tokie reiškiniai kaip tapsmas suaugusiu, senatvė, mirtis, tapatumas, draugystė, įvaizdžio formavimas? Ko turėtum nežinoti, kad būtų sunku prisitaikyti prie visuomenės?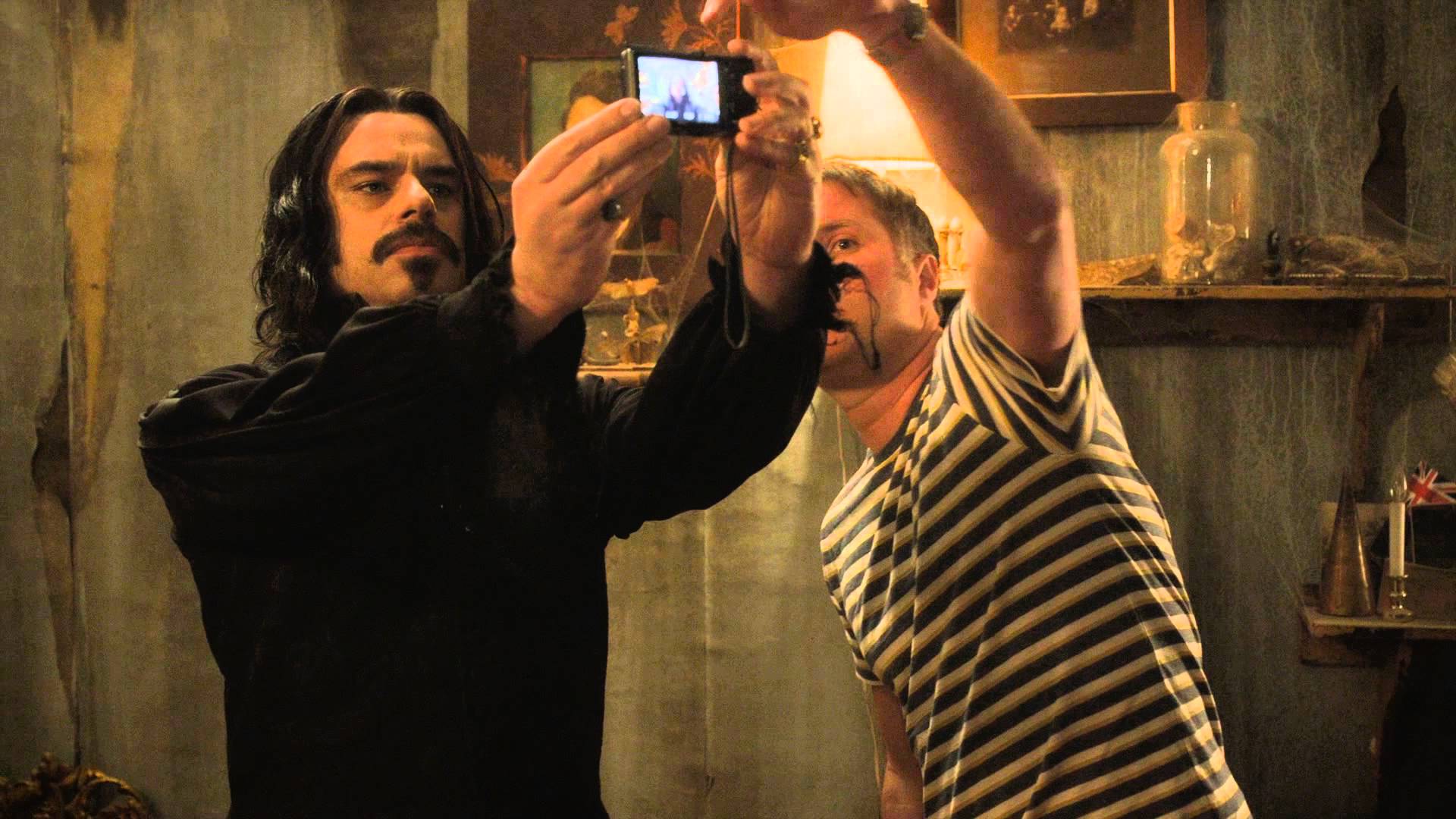 Naujojoje Zelandijoje galite sutikti kompaniją, kuriai modernus pasaulis ir jame vyraujančios socialinės normos – iššūkis. Tiesa, šią kompaniją greičiausiai sutiksite naktį. Kita tiesa – galite būti suvalgytas.
"What We Do in the Shadows" – komedija-mokumentika apie kompaniją vampyrų ir jų pastangas adaptuotis dvidešimt pirmame amžiuje. Apie skirtingų kartų atstovų, gimusių tiek viduramžiais, tiek prieš 8000 metų, tiek antrojo pasaulinio karo metais, gyvenimą kartu. Apie skirtingų grupių – vampyrų ir vilkolakių – sąveikas. Apie maištaujančius draugus. Apie pastangą įsisavinti naujas technologijas. Apie pareigas, kurias įgyji, tapdamas vampyru. Ir apie kitus socialinius iššūkius, apie kuriuos nebūtinai susimąstome.
"What We Do in the Shadows" 2014 m. parašė, surežisavo ir suvaidino Jemaine Clement bei Taika Waititi. Įspėjimas – gali tekti bent keletą kartų nusijuokti.
"Some people freak out a bit about the age difference. They think, "what's this 96-year-old lady doing with a guy four times her age?" And, you know, I don't care."
Atsinaujinančiame sociokine susitikime spalio 18 d., 18.45 val. Filosofijos fakulteto (Universiteto g. 9/1) 307 aud.
Nuo 20.50 diskusijas pratęsime neformalesnėje aplinkoje.
Daugiau apie sociokiną:
https://sociologai.lt/sociokinas/